Yeah,
A quick review / round up of how I carry my growing Xwing collection around with me.
It might help some people decide if it's for them or not.
I already use Battle foam for my 40K armies, so it made sense to get their trays for my existing bags. Their bags look pretty Cool!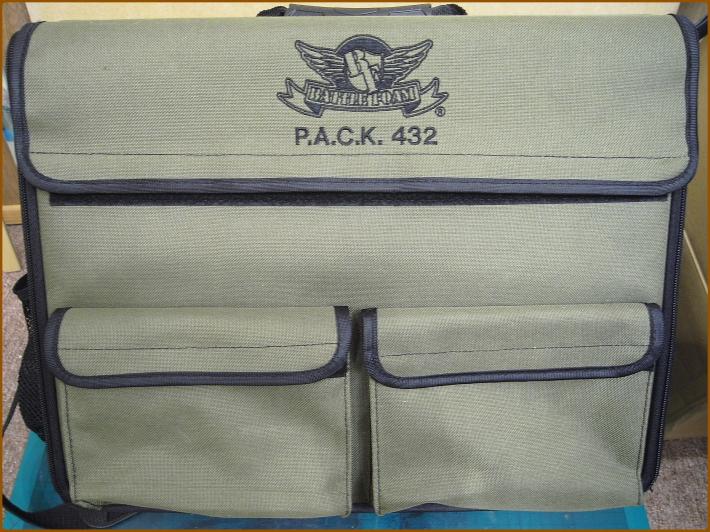 The 432 will hold 7inchs of foam.
But I only use 5.5 inches of foam
The final empty space I use to hold the game box and some token caddys.
The game box holds my asteroid tokens, movement templates and large ship bases and large base inserts.
The two token storage caddies are
made by CraftMates
. 3XL 7 comparment boxes normally used for bead collectors. perfect for tokens!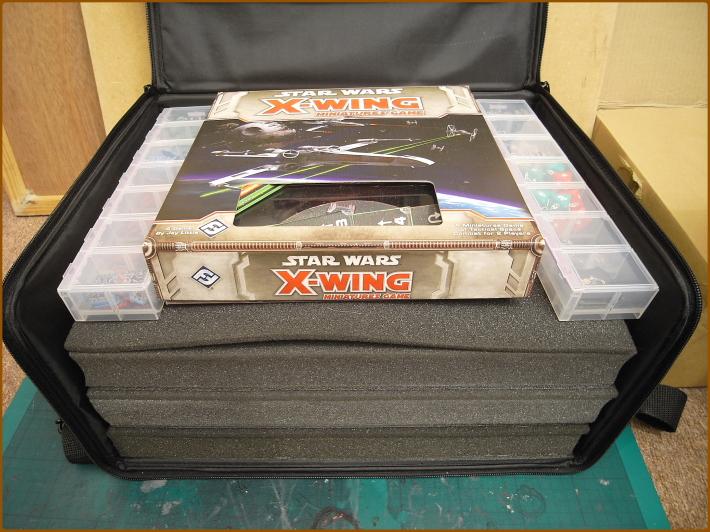 The first tray will hold the following (although I don't have this many ships... yet!) :
8x TIE Fighters
4x TIE Advanced
5x TIE Interceptors
2x Slave I
6x X-Wings (12! if you double load the slot)
4x Y-Wings (8 if you double load the slot)
6x A-Wings (12 if you double load the slot)
1x Millennium Falcon
The second tray will hold the following: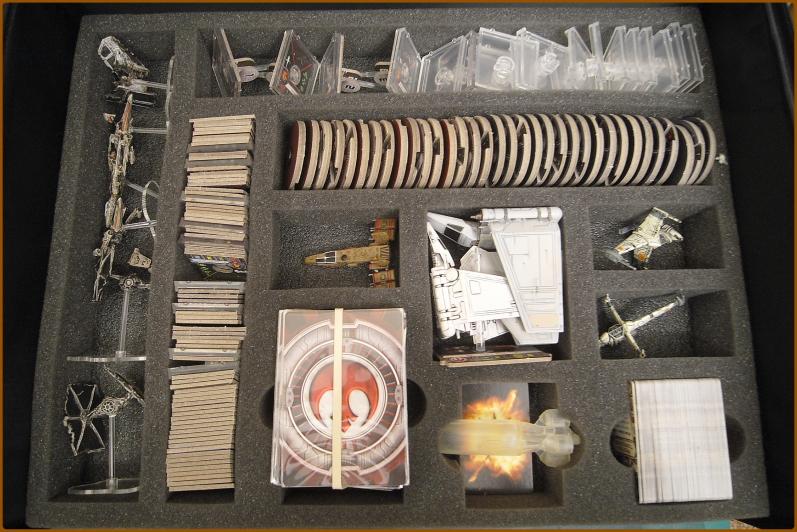 Damage Cards
Upgrade Cards
Pilot Cards
Ship Base Inserts
Ship Bases
Maneuver Dials
My asteroid wrecks
My lambdas, b-wings and hwk.
The third tray I use is pick and pluck, for my home made turrets.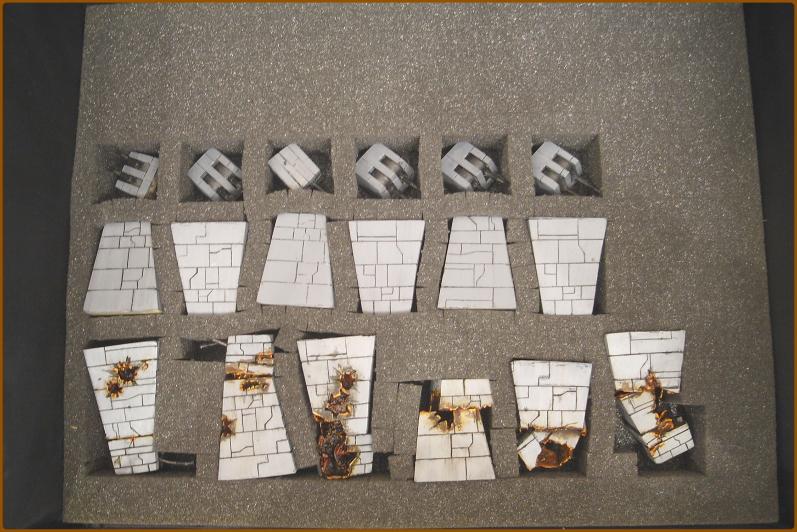 ++
Over all I'm very happy with the 432 battlefoam bag.
The preset/pre cut ship tray is actually pretty good...even if it has way too many A-wing/Ywing & Slots!
The second tray is pretty versatile.
I think the preset trays are never going to match your collection perfectly so a little playing around is to be expected...
I'm gonna cut two of the Y-wing slots to make way for the b-wings.
They have a
cool tray coming soon
that holds a great selection of wave 1-3 ships. It's worth a look to compare with your own collection.
Spoiler
For me it has a few glaring issues.. 7 Ties slots (The big tie swarm has 8 ties)
And I'm Not sure who has four Tie advanceds or two HWKs?? but I know most people have two firesprays...
Although they seem to ignore the possiblity of double stacking A-wings! that tray can hold 8!
With the incoming imperial aces a lot of people will have more that 5 interceptors... (interceptor spam being the expected new hot stuff)
If I was designing it I would drop 2 A-wing slots, 2 Advanced slots and 1 of the Hwks.
And add in a second firespray and tie fighter interceptor and Tie Fighter...
Panic...
Edited by Panic, 01 February 2014 - 12:33 PM.