OK so we were playing last night and we have a few questions that might have been answered before so I would appreciate any help.
I play Join Me! against a non-unique character unit that was committed to the Light Side. When they move to my side are then committed to the Dark side? What would happen to any enhancements that would be on them?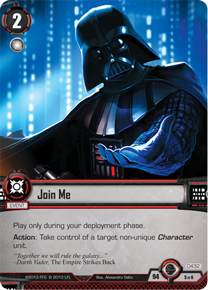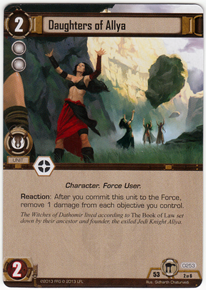 Another question had to do with "light" and "dark" cards. My opponent stole my resource enhancement, and then I wanted to steal it back, but because it was a "dark" card we didn't know if I could target it since my card targeted "light" cards. (I can't remember the card that I wanted to steal it back with, I am at work, when I get home I will edit this post).