Well, I've completed this project to the point that I feel ready to show my progress on it. I want to get it done in time for a model contest in a couple of weeks, so hopefully it'll be done pretty soon.
The model will be fully lit, with a couple dozen spotlights and internal lights for the windows. The windows will all have small rooms behind them (and naturally I'll be limiting their number because of this) and some crew, as well as a full-size bridge which will sit under the ship. The lower hull will contain a battery for the power source and will attach to the model via permanent super magnets.
First, here's the blueprint I'm using for the model: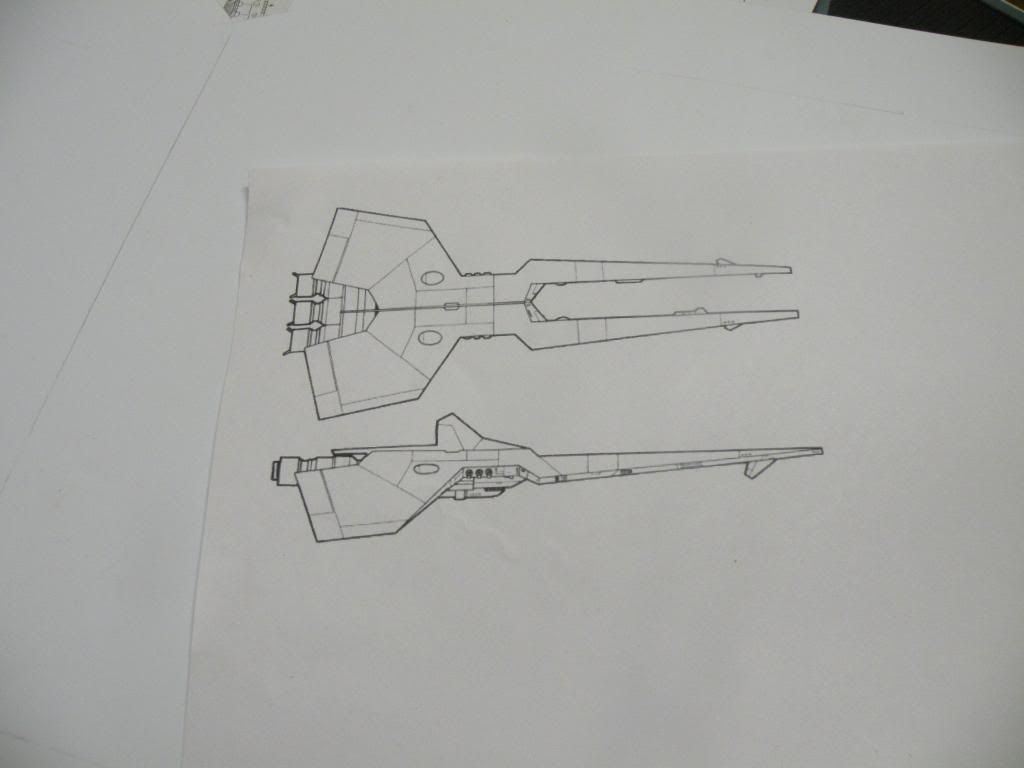 I modified it slightly by changing the angle of the hull to a much shallower one. It feels more "Imperial" to me this way.
Here's the main hull:
And the "sail":
The sail served as a sort of test bed for the level of detail I wanted to attain, and yes that is a tiny brass ladder on the side. They gotta get up there to perform maintenance somehow, right?
I'm also putting in tiny rooms behind a select number of windows, starting with the Boarding Operations bridge:
I'm also putting in turbolaser turrets which will be able to rotate and elevate. I'm short one of the elevation mechanism greebles, but I'm hoping some modeling buddies of mine will be able to find one for me in their spares: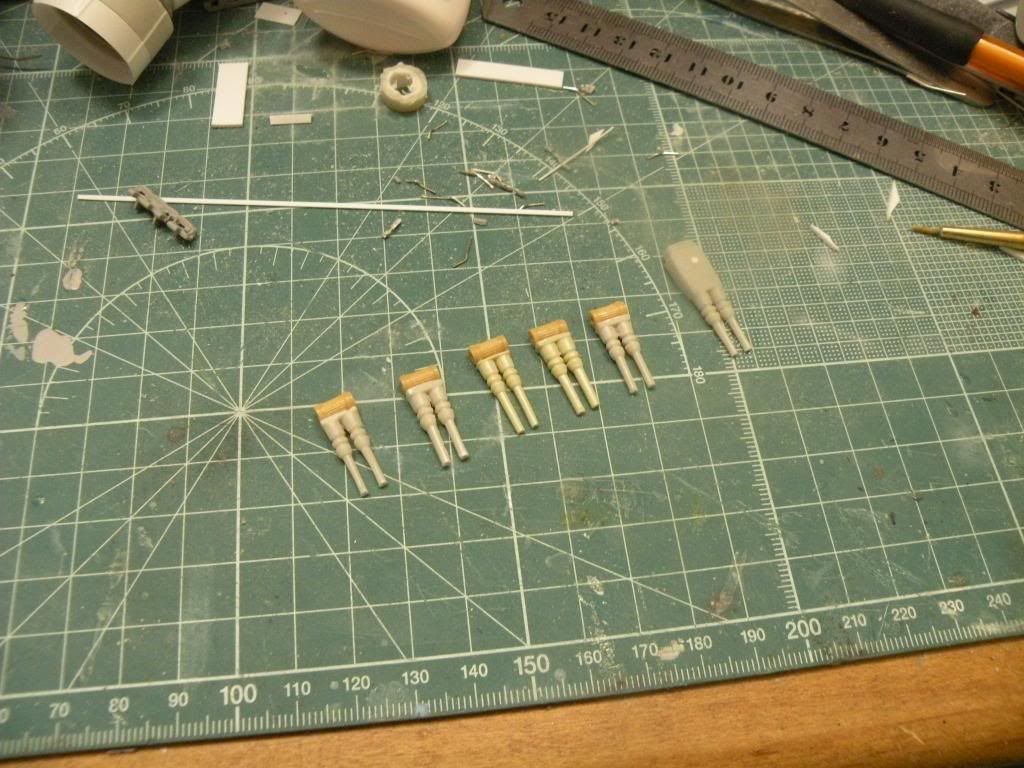 Here are the main engines. I'm waiting for a part to come in the mail so I can finish the third engine, but you can see the parts breakdown here. The engine bell is actually from the Imperial Star Destroyer kit, which is fitting as this ship is supposed to function as a sort of mini-Star Destroyer in the roleplaying game.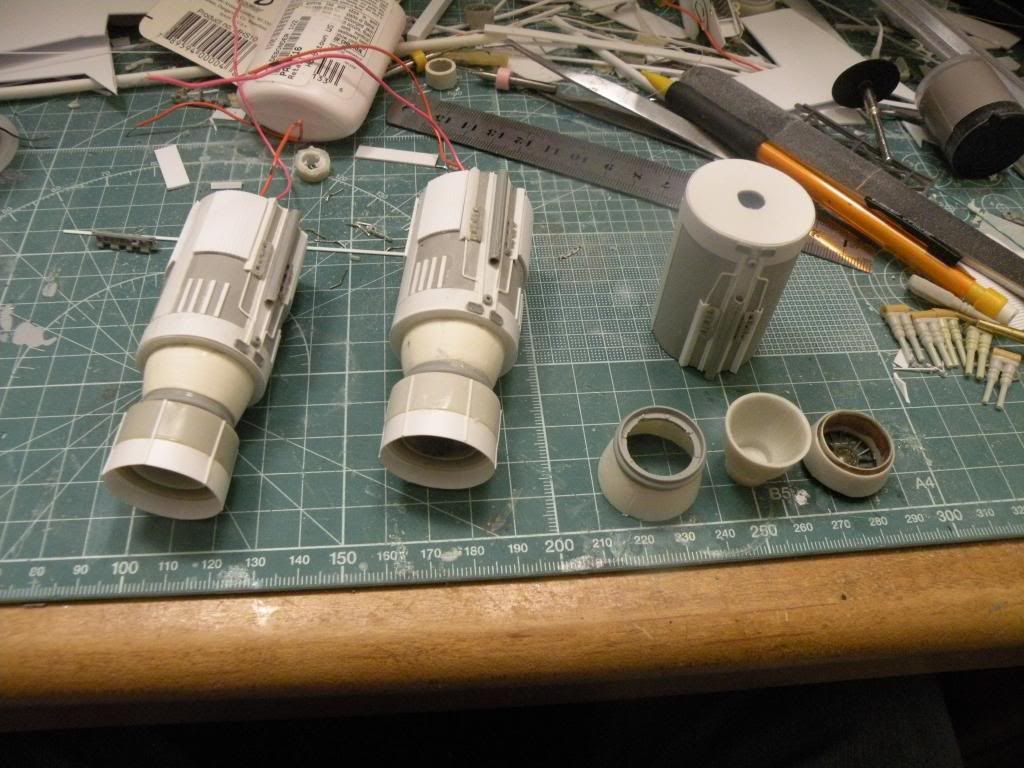 And here are the two finished engines lit up: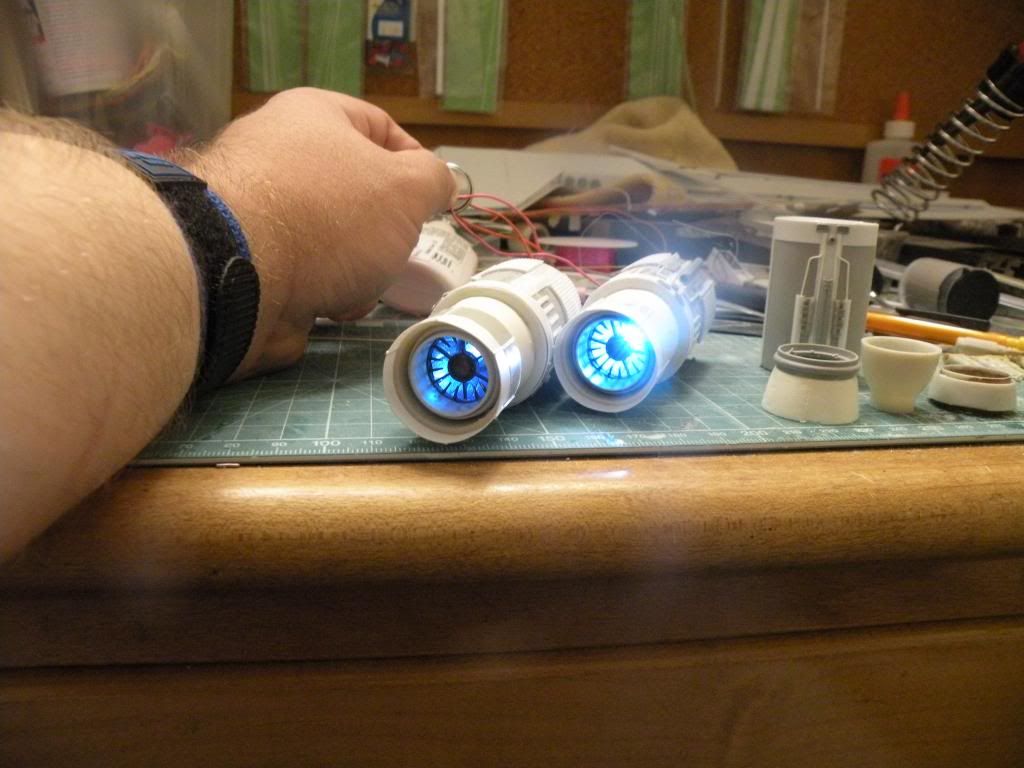 I'll be blocking in the lower hull tonight and hopefully will get it finished before the week is out. Then I can concentrate on greebling it, and finally applying paint and weathering.
UPDATE (5/16/15): The ship is finished!
Final beauty shots on page six.
Edited by Millennium Falsehood, 16 May 2015 - 04:14 PM.