Back in SWSE, my group had ran across a Clydesdale-Class Gunboat that they used for their personal vessel to run missions with. As we're picking up where we left off, I made a stock version of the ship to begin modifying a bit. Below are the stats we'll be using, which are based off from the Future Armada: Jo Lynn ship designed for the d20 system. I've modified it a bit from the stock stats for the gunboat. Any feedback would be appreciated.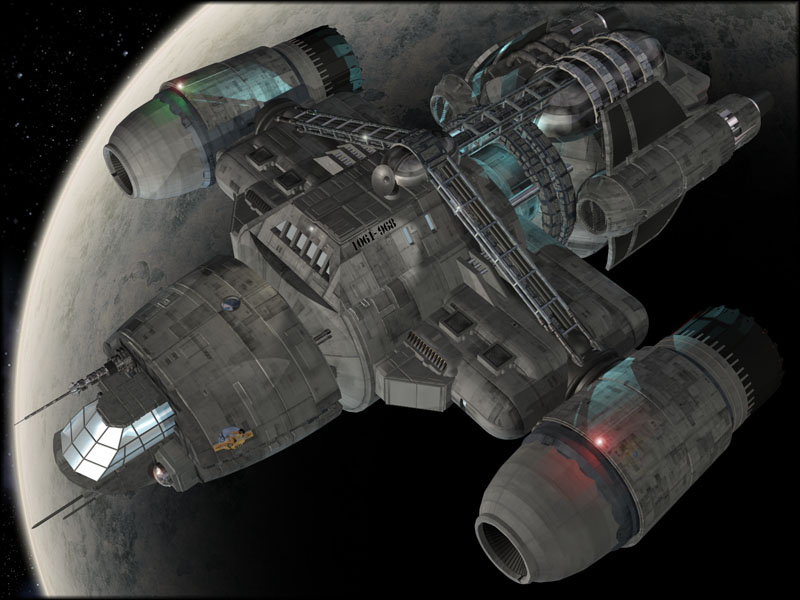 Clydesdale-Class Gunboat
Silhouette 5
Speed 3
Handling -1
Def: Fore/Port/Starboard/Aft 1/1/1/2
Armor 4
HT Threshold 30
SS Threshold 20
Hull Type/Class: Gunboat/Clydesdale-class
Manufacturer: WolfeSpace Engineering Corp
Hyperdrive: Primary: Class 2 Backup: Class 12
Navicomputer: Yes
Sensor Range: Short
Ship's Compliment: One pilot, one co-pilot, one engineer
Encumbrance Capacity: 350 tons
Passenger Capacity: 5
Consumables: Two Months
Cost/Rarity: 150,000/6
Customization Hard Points: 4
Weapons: One Forward Mounted Medium Laser Cannon (Fire Arc: All, Damage 6, Critical 3 Range: Close)
Edited by Sketchpad, 28 July 2013 - 06:36 PM.