X-wings flee as the Y-wing makes its run…
The Y-wing takes out the bridge (not shown… not even built yet!) and begins a tactical retreat. TIEs are in hot pursuit. There are some stragglers on the Alliance side too.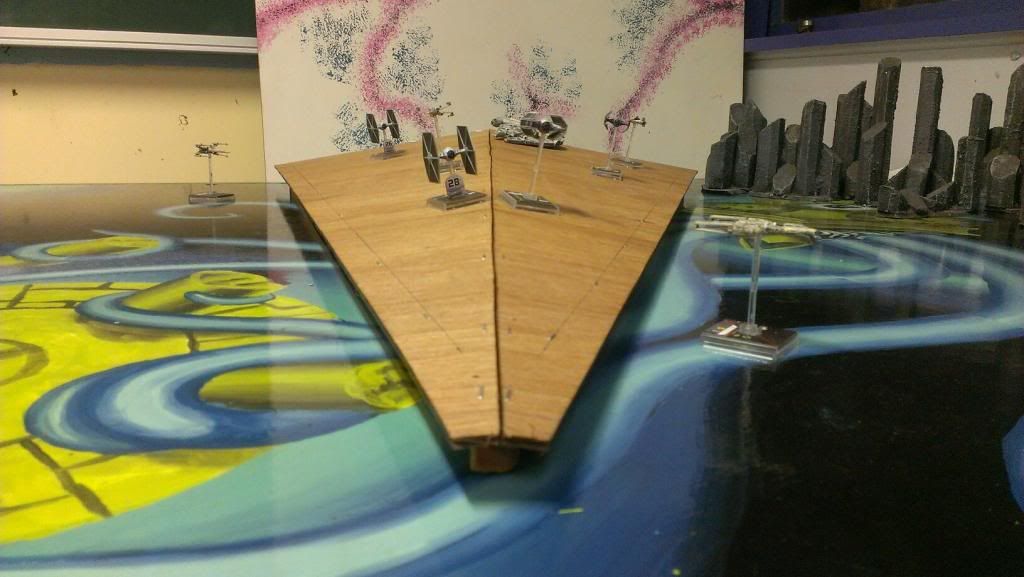 Y-wing close up. Scale is clearly shown… that's the front 1.1 metres…
Edited by Cilionelle, 01 September 2013 - 04:30 PM.