Enormous advances have been made in the art and science of looking cool while shooting things in recent years.
This gentleman, incidentally, is Chris Costa, who as a result of starring in some training DVDs has apparently become a memetic badass to rival Chuck Norris. It seems people think he has a really, really awesome beard.
http://a5.sphotos.ak.fbcdn.net/hphotos-ak-ash3/544109_294349440654308_1426052103_n.jpg
Note especially the odd shooting stance where the off hand is extended further towards the muzzle than you might expect.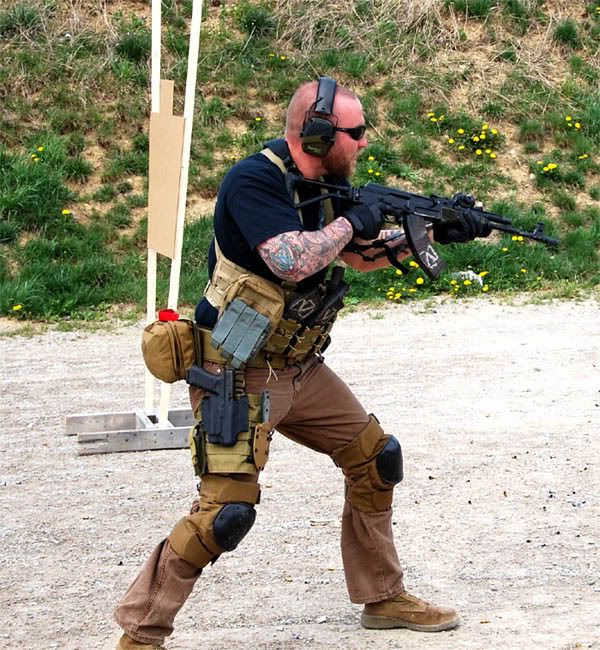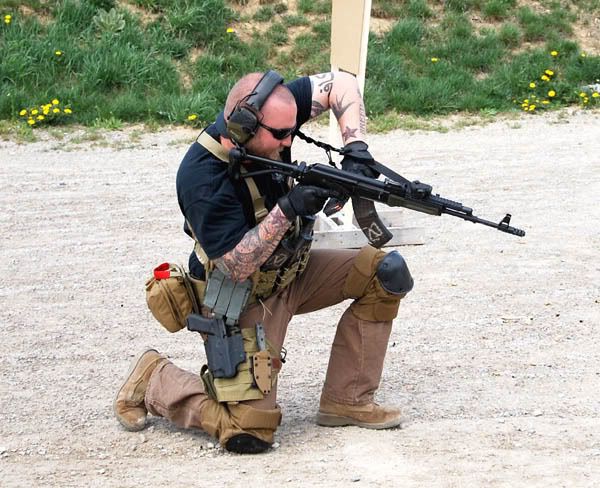 And examine these videos of people running and shooting and reloading and whatnot:-
So what?
Firstly, I just think it looks cool. I'd love to see Marines moving in that hunched over stance shooting or reloading and manipulating their weapons like they do in those videos. And Marines have much faster hands and have drilled far longer and harder than Mr. Costa ever will.
Secondly, Bolters need to have a stock and be a bit longer to allow for correct/most awesome shooting technique.
And, as ever, it would be cool to show space magazines and equipment on the Marines. Chest rigs and warbelts look really good.
Finally, of course, we can see quests to recover ancient ancient training holograms shot by the Primarchs themselves! (the quest for the lost episode of Make Ready with Rogal Dorn: Adaptive Boltgun Level IX and the secret techniques it contains!)
Naturally, Marines spend a lot of time working on their transitions between primary/secondary ranged weapons and primary/secondary melee stances. And to move quickly and cleanly between combat and praying postures for those moments when you must quickly give praise to the Emperor between engaging targets.