I was searching around the forums to see if anyone has made forward progress on 3D paper craft turbolasers... I could not find anything so I started my own, when I am done I will scrub the forums here and BGG for the appropriate cards.
In the meantime, here is what I have so far, a test print of a scaled up version of Momir Farooq's model using the Empire at War skin.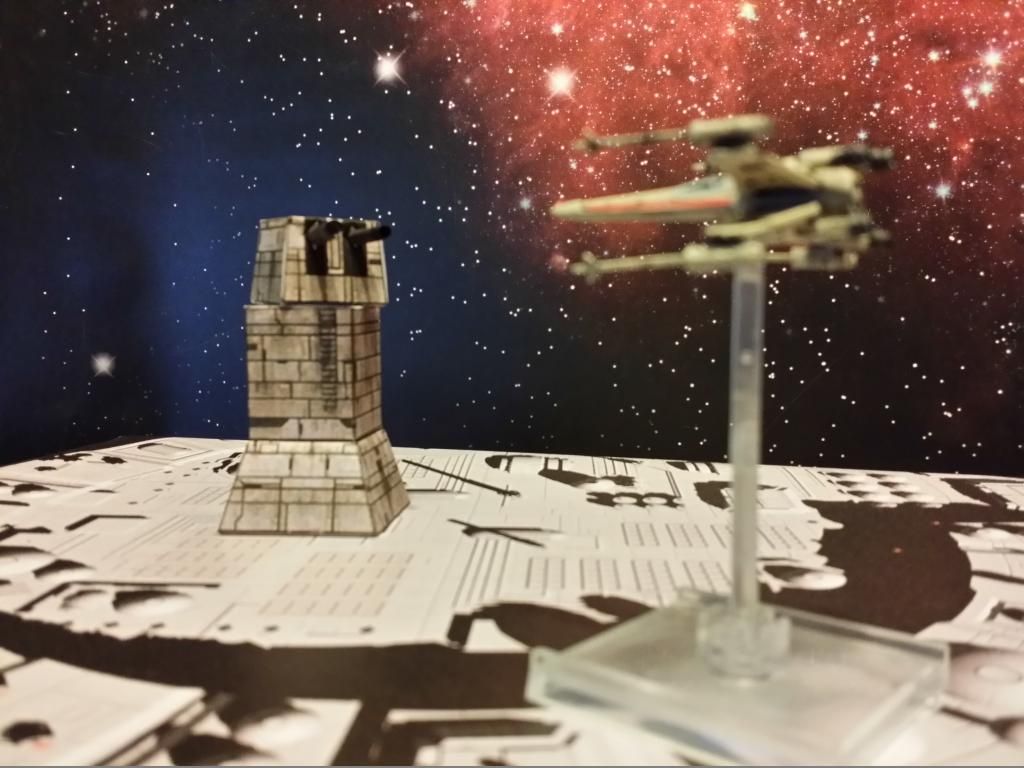 This is done with an ink jet printer on generic paper.
I am sharpening up the lines then post print I will add some minor greeble and securing the gun barrels. Once that is done I will layer some modge podge then add weight and basing.
normally I do not show WIP but I wanted some thoughts/opinions from you guys.