A new contest is up over on Tales From the Cards having you kill a Mumak and share your story. The best story wins a nightmare pack from the Core set.
This reminds me of how bad this enemy always was when it stampeded into a quest most often killing a character each round and would take at least 4 rounds of attacking to bring it down. Or does it take that much to kill....?
Here's an amazing card combo to kill the Mumak and other enemies:
-2 copies of Rivendell Blade on characters (or 1 if you are playing Bard)
-1 use of Straight Shot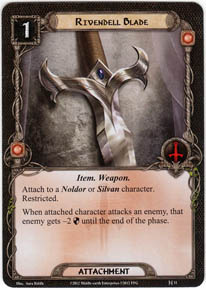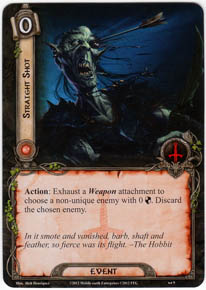 With this you can kill the Mumak in one round since you attack with the blades and then the Mumak's defense is 0 and you use Straight Shot to discard him which has nothing to do with the damage limit each round and helps you quickly slay this behemoth.
Enjoy! This is one of my favorite Tactics combo and is quite easy to use
Edited by Catastrophic09, 29 May 2014 - 05:38 PM.