And a bloody fantastic re-work of a classic!
I own all the 1st edition releases and have spent many a happy gaming session running campaigns (some over a year long!), initially I wasn't too interested in 2nd edition until FF released the conversion kit so you could use all monsters and heroes. Huzzaaa! Took the plunge and really glad I did, they have done a great job of streamlining the whole game system and with a little twiddling I reckon I could even use the original campaign settings of road to legend and sea of blood
2nd Edition also contains some stonking minis, fun and unusual things to paint away from the norm such as the Meriod and that funky 'all-in-one' Elemental. Approached these figures as I do with most soft plastic board game contents. A level of painting I refer to 'gaming standard' basic basing, no eyes, nice bold colours, etc. everything in the core and lair of the Wyrm sets were painted over a few days…mainly because I wanted to get stuck in and play!
Pictures of the 1st edition miniatures can be found here if your interested…[URL=http://"http://www.tanksandt...escent.htm[/URL]
The contents of the core and Lair of the Wyrm Expansion set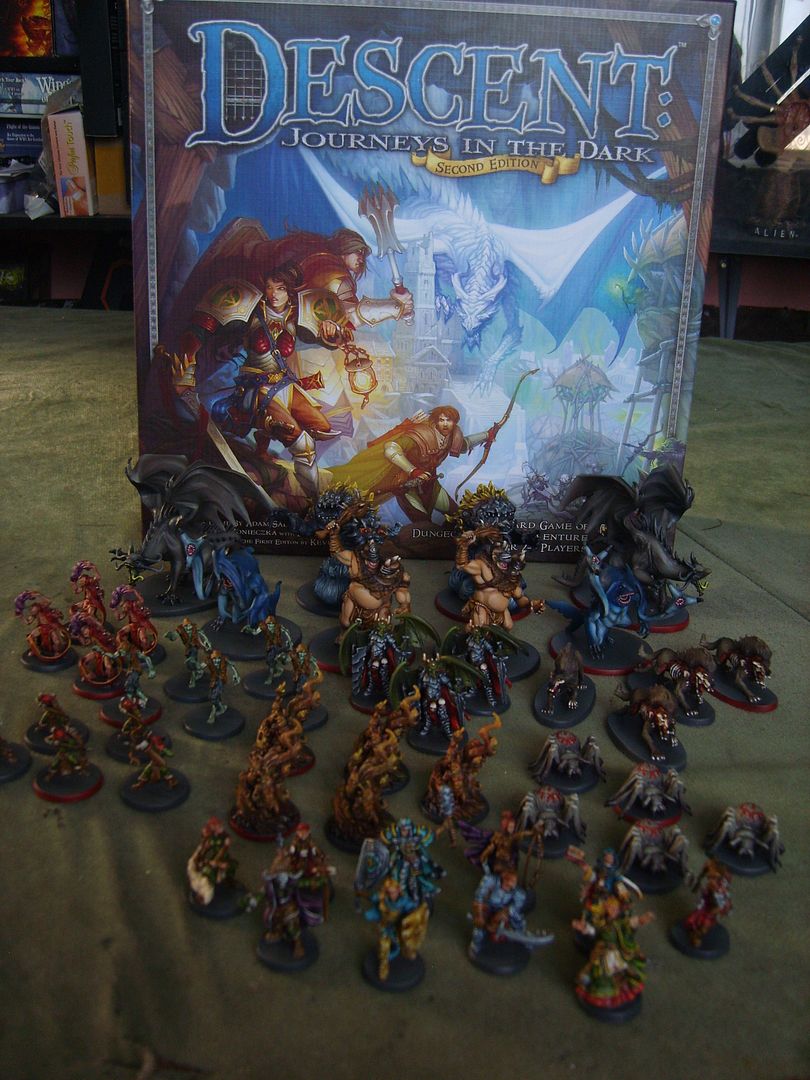 This is what you get in the Core set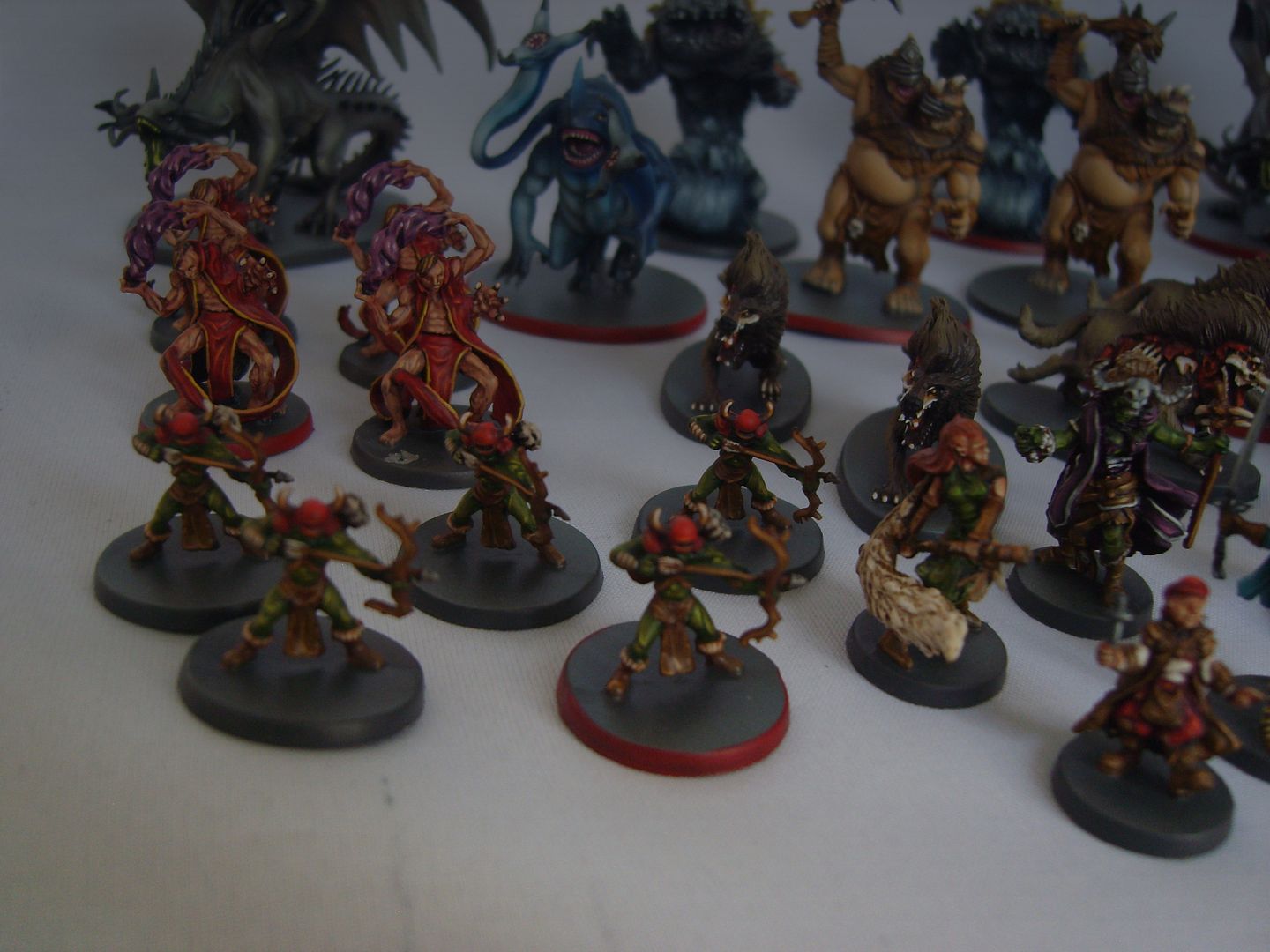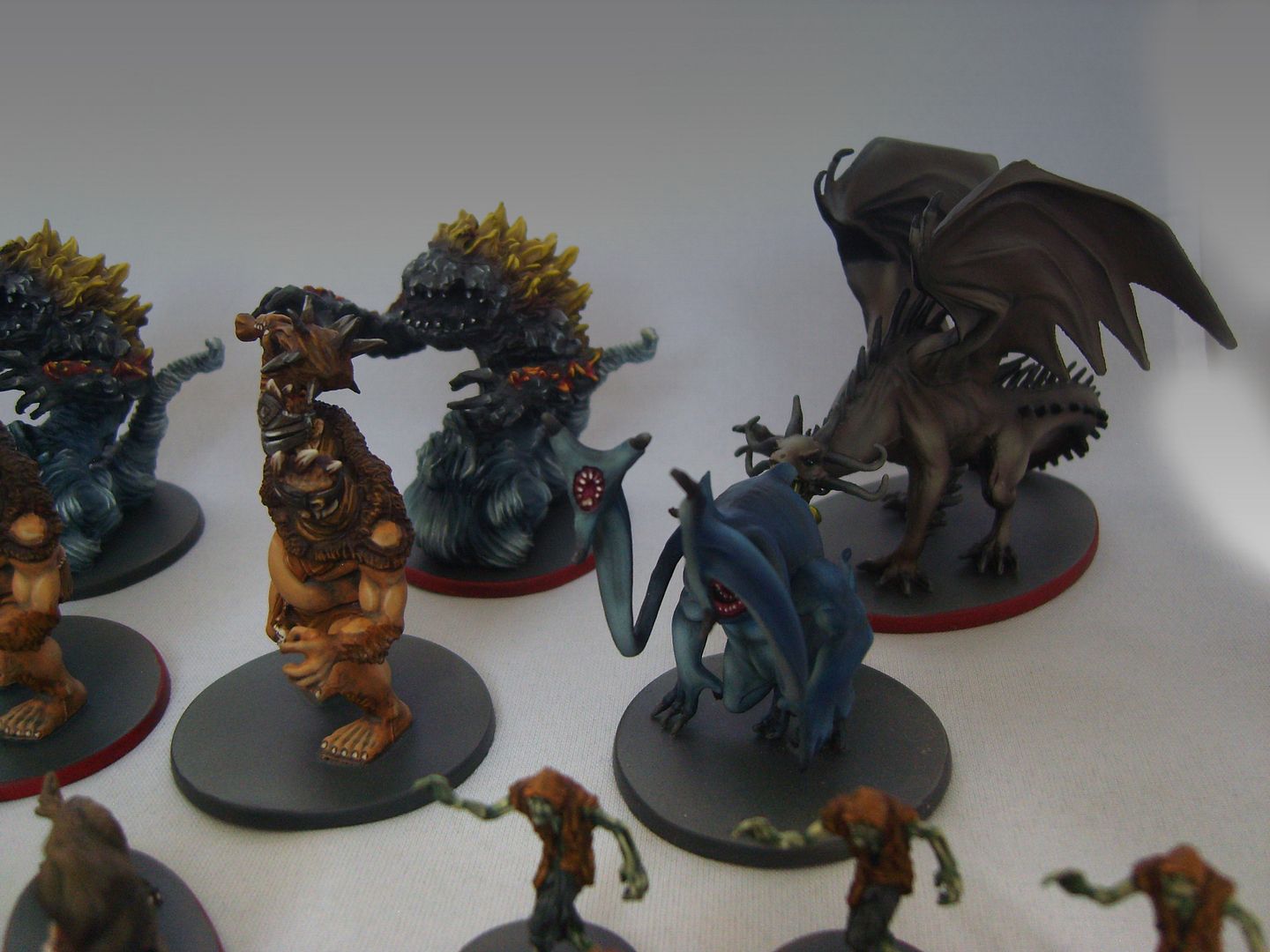 The miniatures included in the first expansion 'Lair of the Wyrm'