Hi guys, as a regular 1st edition player I am lucky enough to own all the aditional monsters, took me a while to take the plunge but decided to finally go for it and buy 2nd edition, havent had time to play yet but skimming through the rules looks like they did a nice job of re-vamping it all.
Anyhow, obviously the conversion kit was a must for me but I notice a 'glitch' in the rules concerning monster rules as follows…
On the first page of the quest guide it states;
'For each open monster group, the OL may choose any unused monster type that matches at least one trait icon listed at the top of the page.
The OL takes ALL monster cards of the appropriate act that match the required and chosen open monster groups, and places these cards in his play area'
Now, while that may not be an issue if you own only 2nd edition if, like me, you own 1st too it means you start and are able to spawn (and initially set-up) a HELL of a lot of monsters!
Example below shows Fat Goblin encounter 1 for instance, goblin archers, 1 open group. Matching the Wilderness symbol at the top of the page I could field a total of SEVEN act I monster groups! Seems a little harsh on the heroes don't you think??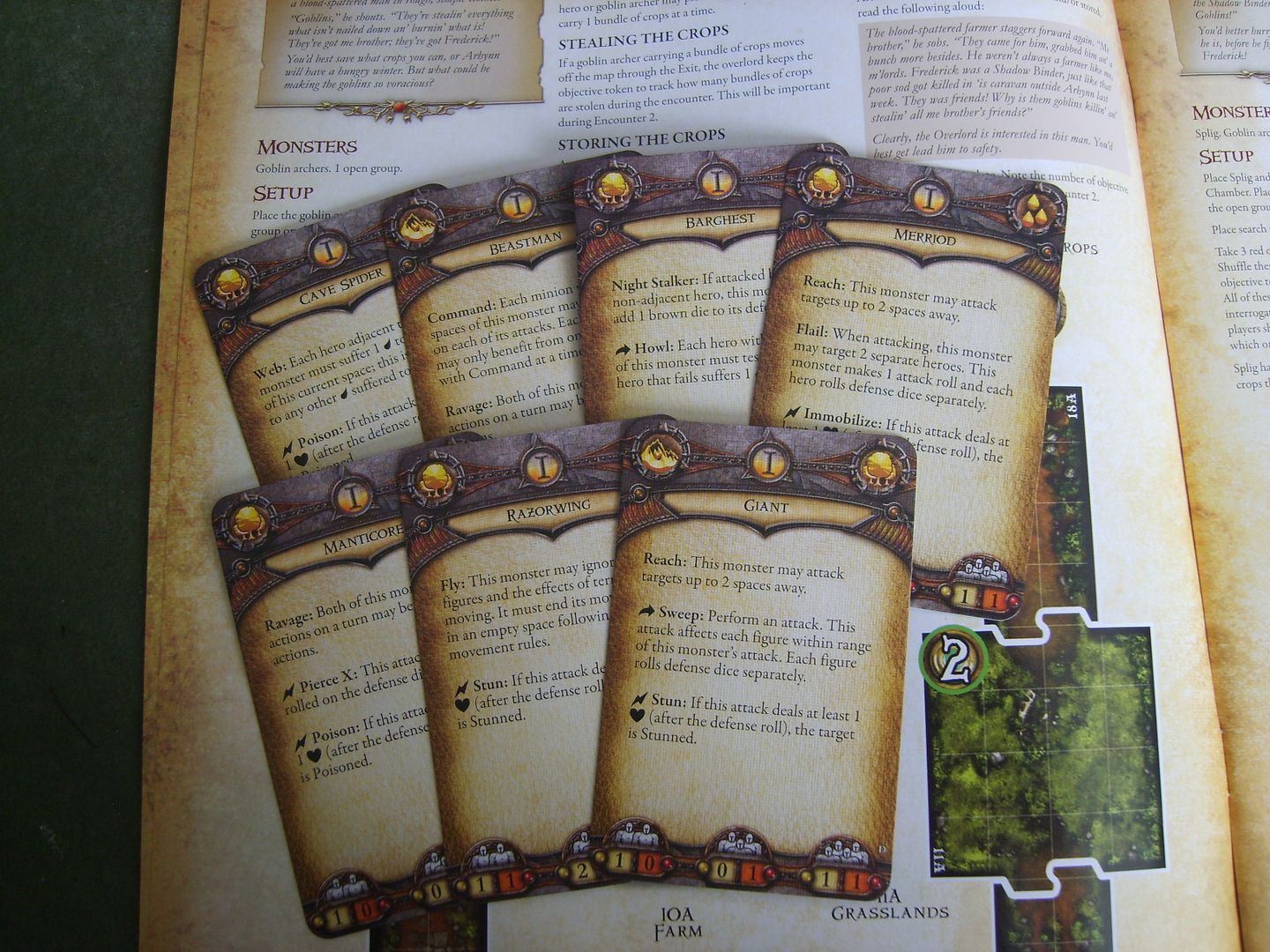 How would you chaps play it? I think possibly the 'ALL' in the initial paragraph may be a mistake and the OL's forces should comprise of any named monster groups and ONE open group card of the OL's choice? Two open group cards if it states '2 open groups' etc.
Would appreciate your input ;0)
Cheers in advance