Hi Guys here are some pics of a game we had to try out a death star scenario (a modified version of dagobah daves from BGG). We disposed of points and just had as much stuff as we could on the board to see what happens (all the named characters with everything else being cheapest version rebels had full complements of torpedos and y-wings turrets but other than that no upgrades).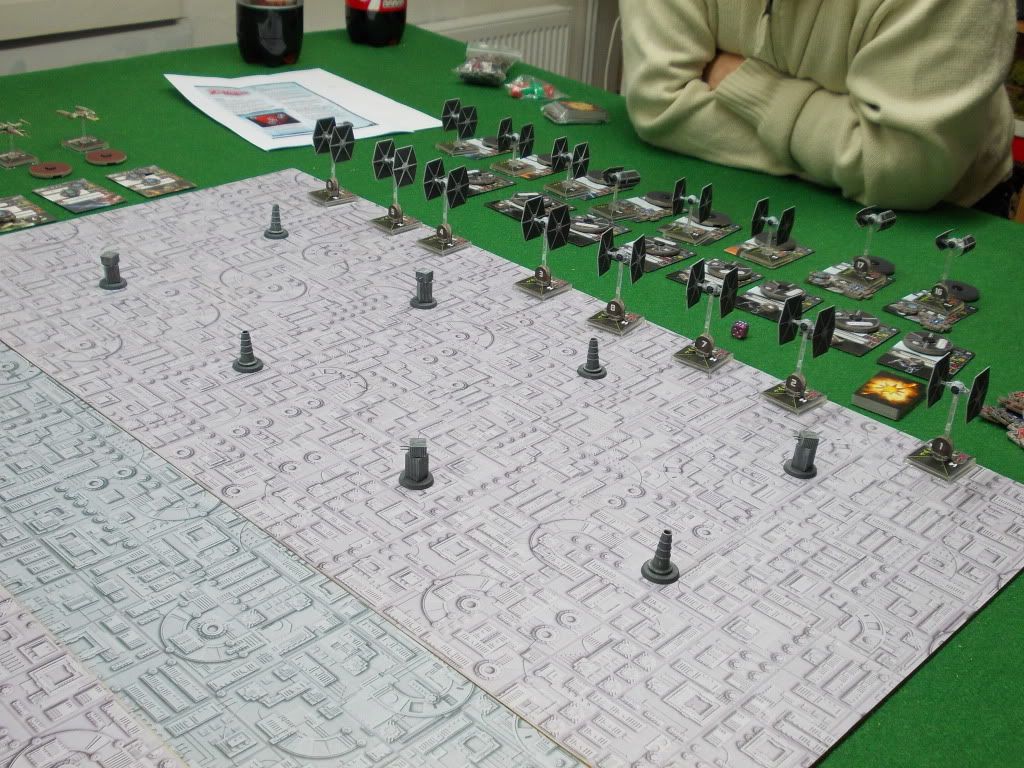 Two fleets go to war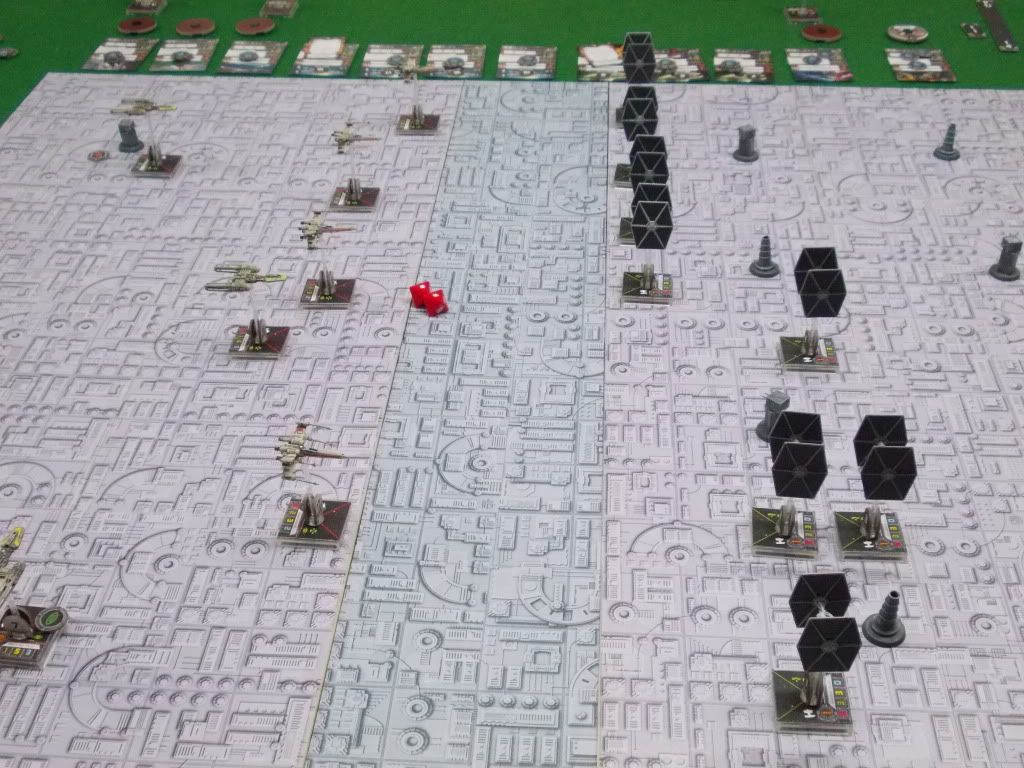 Trench Run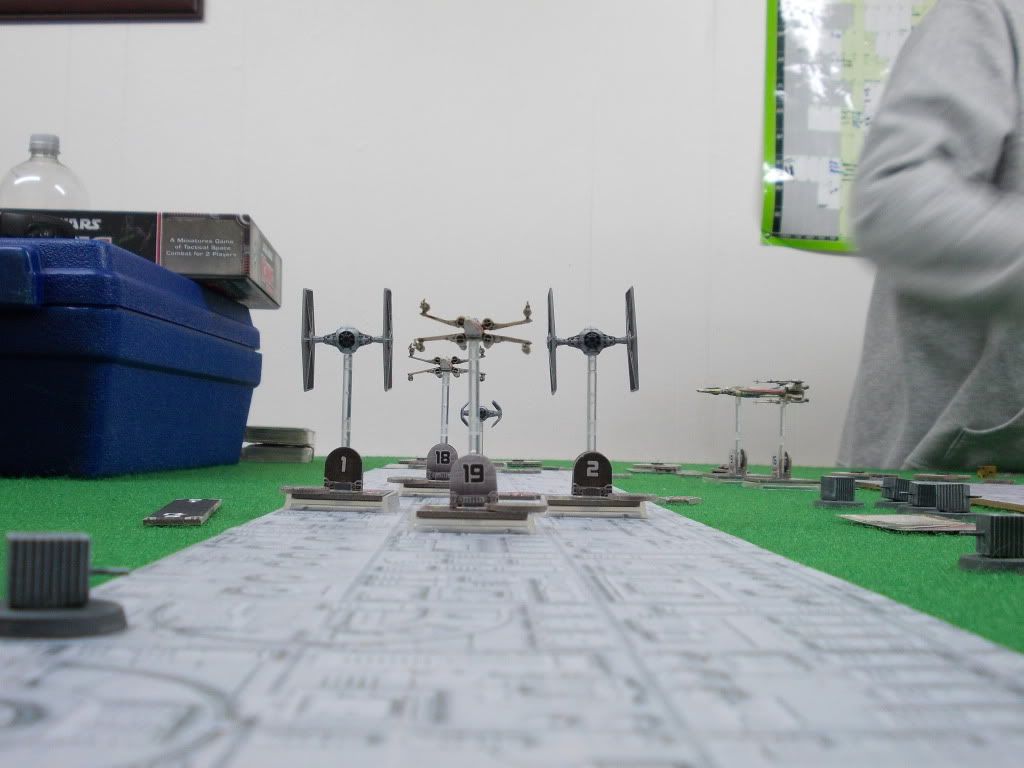 Furball over the deathstar surface
Direct hit and rebels win!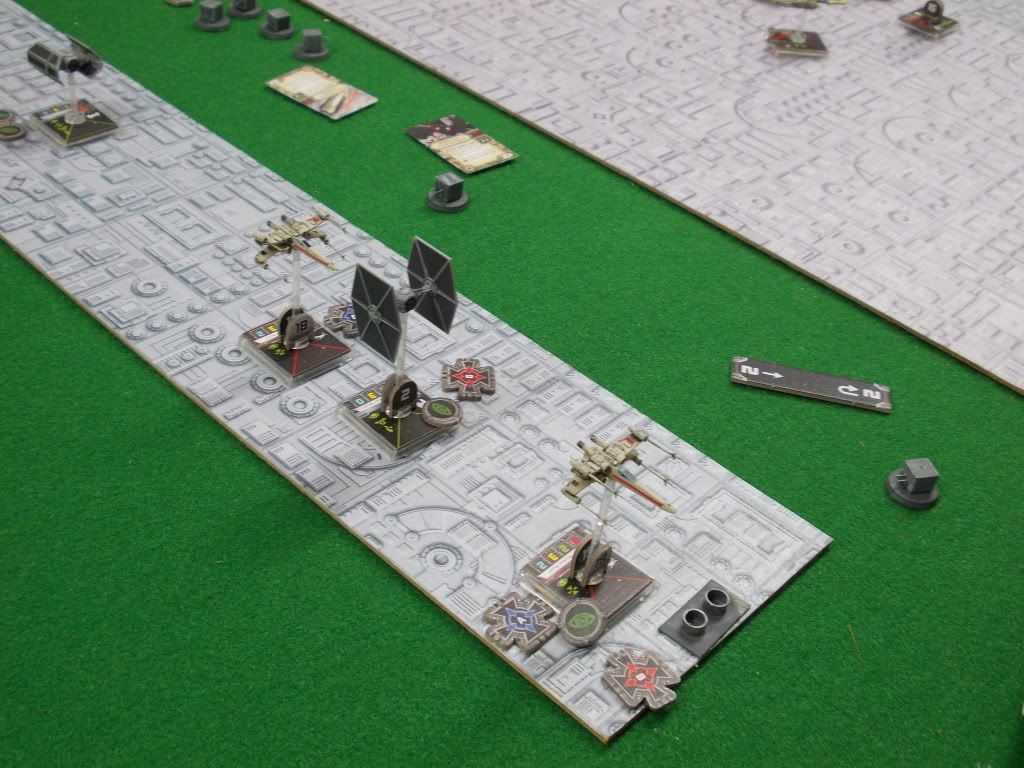 Ok so the game was amazing fun but it needs a little tweaking to ratchet up the tension for the rebels. Also obviously point limits will have a big impact.