I proudly present my latest photoshop project, I found some old TOY pics that had Castle ksiaz and catacombs maps and decided to rework a bit the two core tannhauser maps, I have updated both Catacombs and Castle ksiaz including the two extra entry points.
In Catacombs I added some newer features like volatile circles, unstable circles and rearranged some of the circles, adding some more room to maneuver in a couple of spots.
Castle ksiaz has been an entirely different business. The Hinansho rules mention wood door tokens for the astle wooden doors, but in order to use them the actual doors that appear on the map had to be removed and circles placed in their place, to be able to include a single circle I had to move around several more.
A circle with a door is actually a cancelled circle so doors can be placed only in places where characters have an alternate path to move around, this also complicates things.
Entrances are not simetric in this map so I had to add some extra hard terrain (in stairs that formerly had none) and some doors to keep the factions apart, prevent incendiary grenades on the first turn and first turn clashes.
Without further intro, here they go. As usual, feedback welcome!
Castle Ksiaz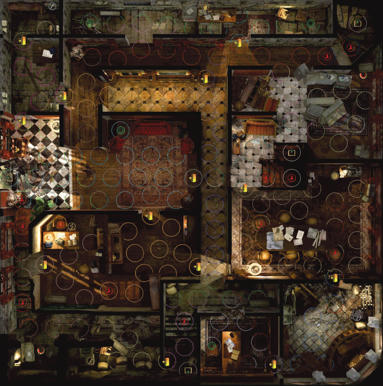 Catacombs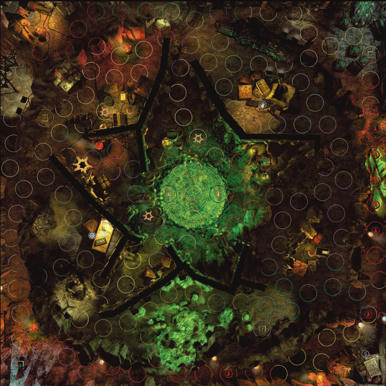 I can make these available in printer fiendly A3 or A4 upon request :-)