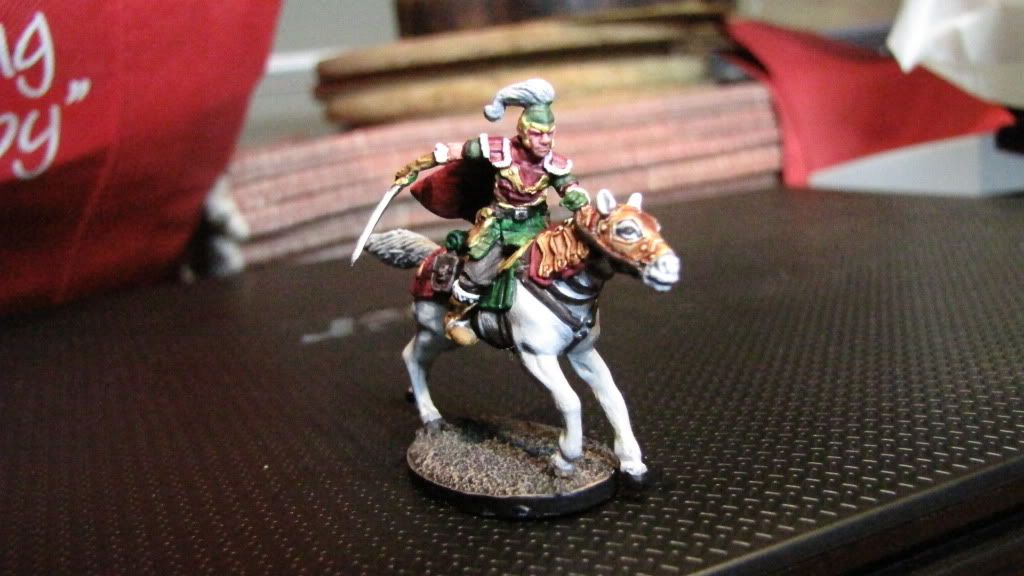 I did a quick trawl through these forums and couldn't find any obvious posts about this, so thought I would kick something off.
I know there have been quite a few complaints about the breakages of game pieces, and having only recently purchased a copy I too suffered the same problem (must have been sitting in the store I purchased it from for quite some time. Regardless they had replacement parts...and consideirng I live in Australia I think that is pretty damn fine customer service/coverage from FFG. I was quite pleased.
Anyway breakages aside, these game pieces (miniatures) are quite well detailed and I thought I might see if anyone else has had a go at painting any of them.
Here is the first piece I have painted - Eometh.
I would like to see other people's work (get some ideas for colour schemes!) I have tried to remain faithful to the scheme set out on the character sheet.
Cheers,
Klaen