I've just finished work on an application for use with Warhammer:Invasion. It's a combination card database/deck builder/collection tracker that looks something like this: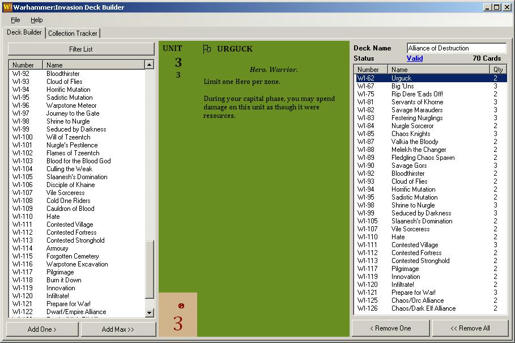 If anyone's interested, it can be downloaded from here. All the card data is taken from Hastur's spreadsheet containing the core set data.
If anyone has any comments or suggestions feel free to PM me or to post them here. I'll be posting updates as and when new sets come out.