I purchased a few of the WoW minis and then decided to try my hand at painting some 1/200 planes as well. I went with AIR200 planes and I-95 decals. The only mod I did was adding the post behind the cockpit with a small piece of styrene.
So far I painted a total of Six (2 Wildcats, 2 Zeros and 2 Spitfires). I still have a Val, 2 P-40s, 2 P-39s, and 4 ME109Es to paint.
I took pics of them with the WoW model for comparison. The WoW model is the one on the far left in all the pics.
Wildcats: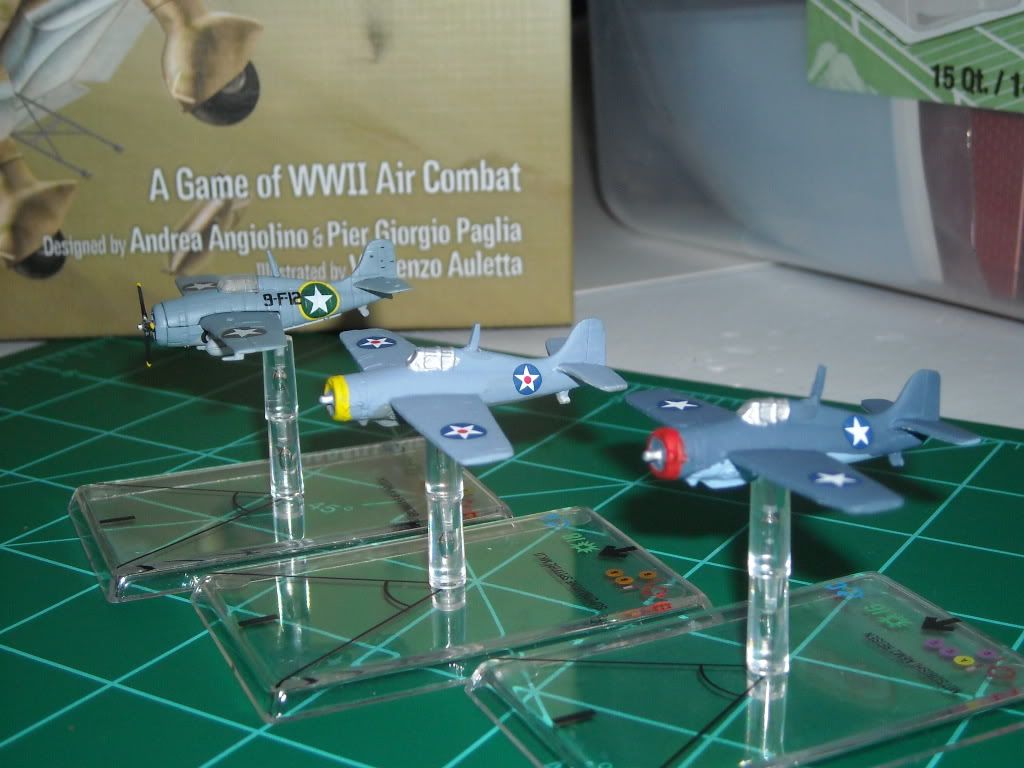 Zero: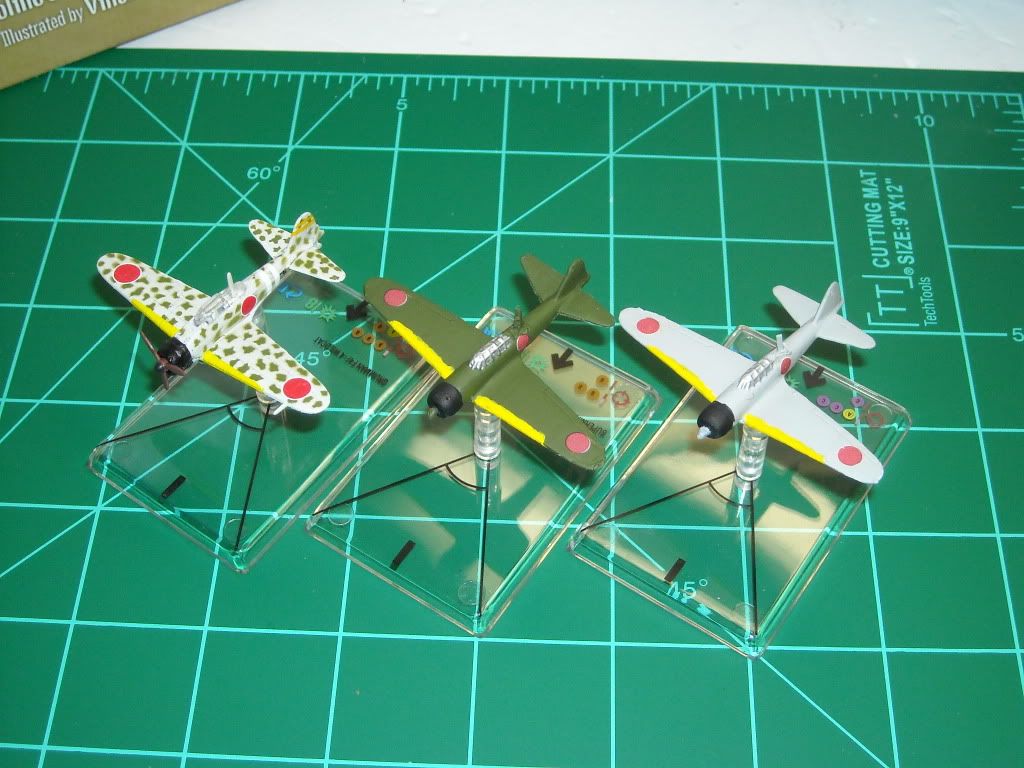 Spitfire:

I am waiting for the Litko bases I ordered to arrive. I am also going to try washing them with "Army painter" to give them a bit more shadowing affect. There is alot of hidden detail in the mold.
Hope you like them,
Aaron