We can open a new post with the next theme: the most treachery hated card.
In all the game, we have very bad experiencies about one treachery, and you finally hate that card a lot.
Which is this one, or various? (without thinking about Test of Will neither Eleanor
)
My vote is for: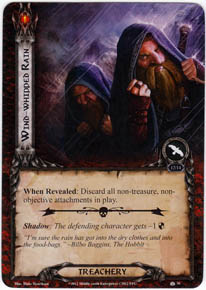 You are preparing the combat against trolls and just before it is revealed: aaagh!
Edited by Mndela, 19 February 2014 - 06:12 AM.