Played my first points game with my son last night. We had a great time. We both have plans for ships to add, things to remember for next game, and taunts to share the next time we line up ship to ship. I didn't any notes, or remember to take enough pics, but here are a few with commentary.
The Alliance has recieved intelligence that an advanced form of Tie gifhter is being tested in a back-waters sector.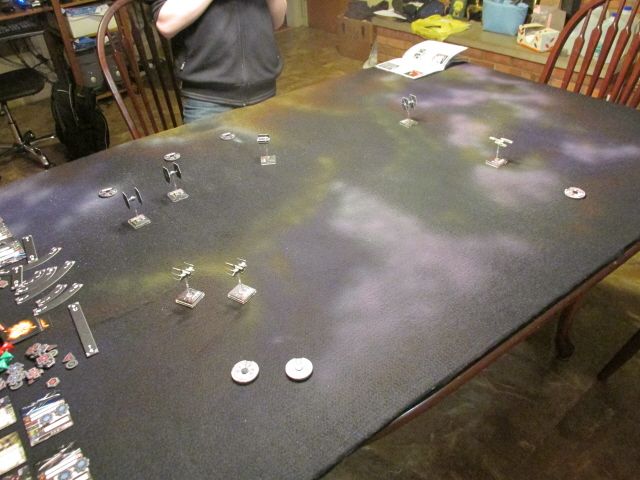 A pair of X-wings led by Wedge head towards the escorting Ties. Meanwhile, the Tie/A heads off to assist another Tie in what they think will be an easy kill on a lone Y-wing. Little do the know the Y hass a functional Ion cannon to disable the Tie/A for capture.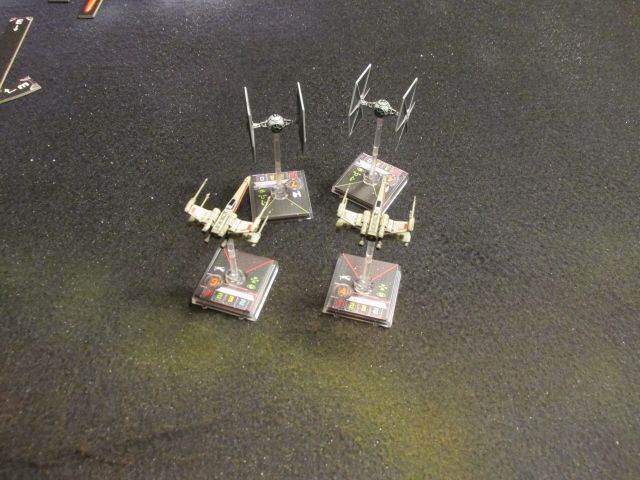 Wedge and his wingman go head to head with the Ties.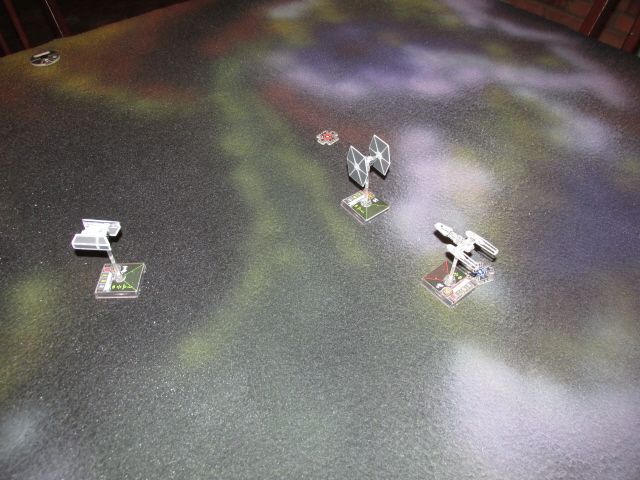 The Y is ganged up on.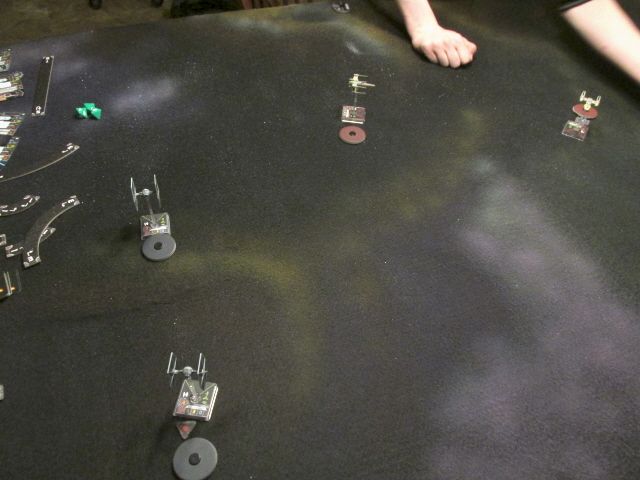 With Wedge dying a hero's death, the surviving X-wing races to help the lone Y.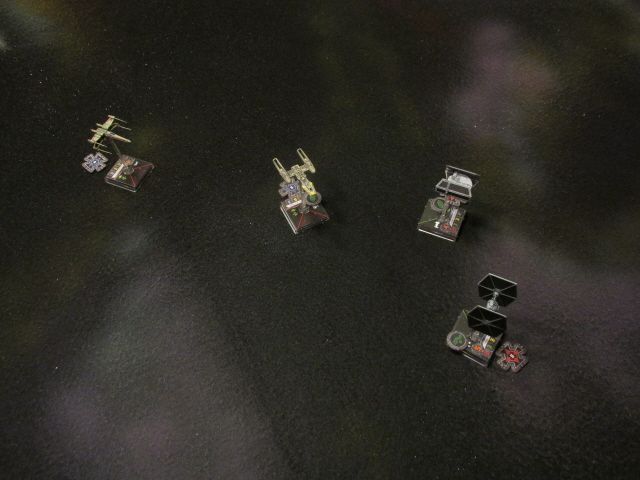 Blasters blazing, the Red Squadron pilot races in.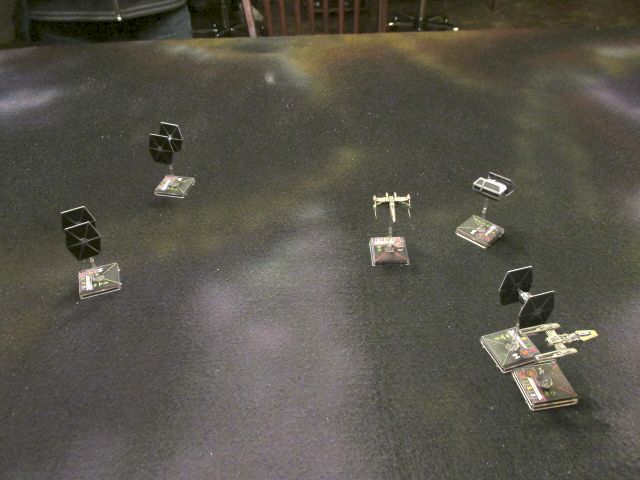 The other pair of ties arrive to make things hot for the Alliance pilots. Sheilds are gone all over the sector.
Lucky to still be alive the X-wing tries to avoid Imperial fire.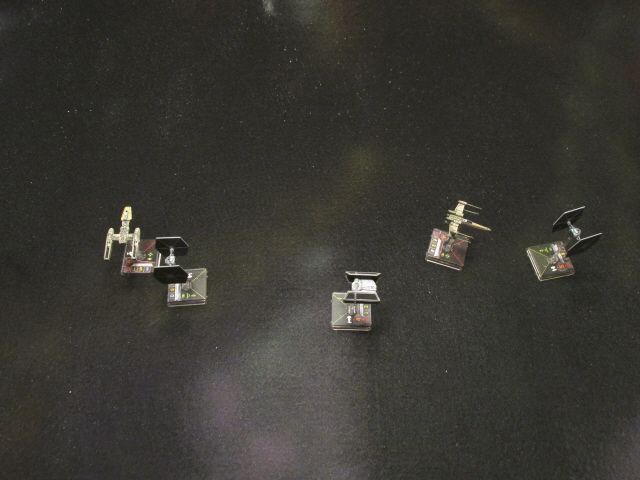 Finally, a tie explodes, odds are still in the Imperial favor. The Y is about to die.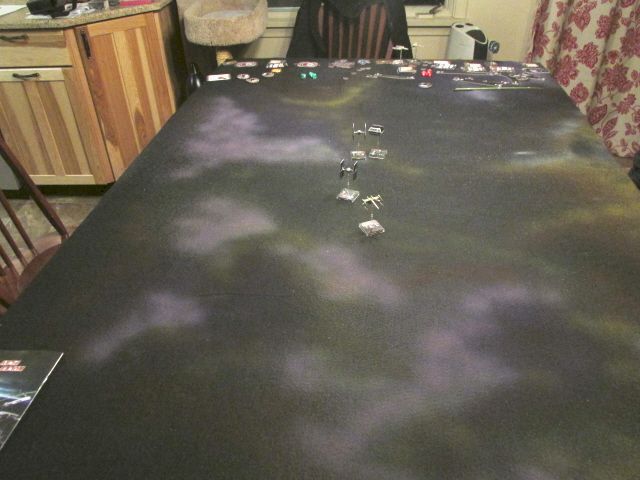 Massed Imperial fire destroys the last X-wing, preserving the Tie/A for continued development.
I rolled horribly the whole game, every hit I had, my son evaded. Every hit he had, I rolled blanks... Not even a focus could save me. I forgot some of Wedge's abities ear;y on, and it cost the poor guy. Lts to think about for our next game, and more ships t add the fleets!
BG out