Alright, I have had my stealth X's since last summer. I thought I started a painting log previously but cant find it so here is the new center for all things Stealth. To kick things off is the model that started my search for my previous log. ( I borrowed heavily from Rodent when painting the A wing and Im sure Ill use his log in the future, beautiful work from that guy. You can find his stuff here.) http://community.fan...1-interceptors/
Their will be more up here as soon as I can find my other images. Hope you enjoy and thanks for looking.
So here it is, I give you my rendition of an A-wing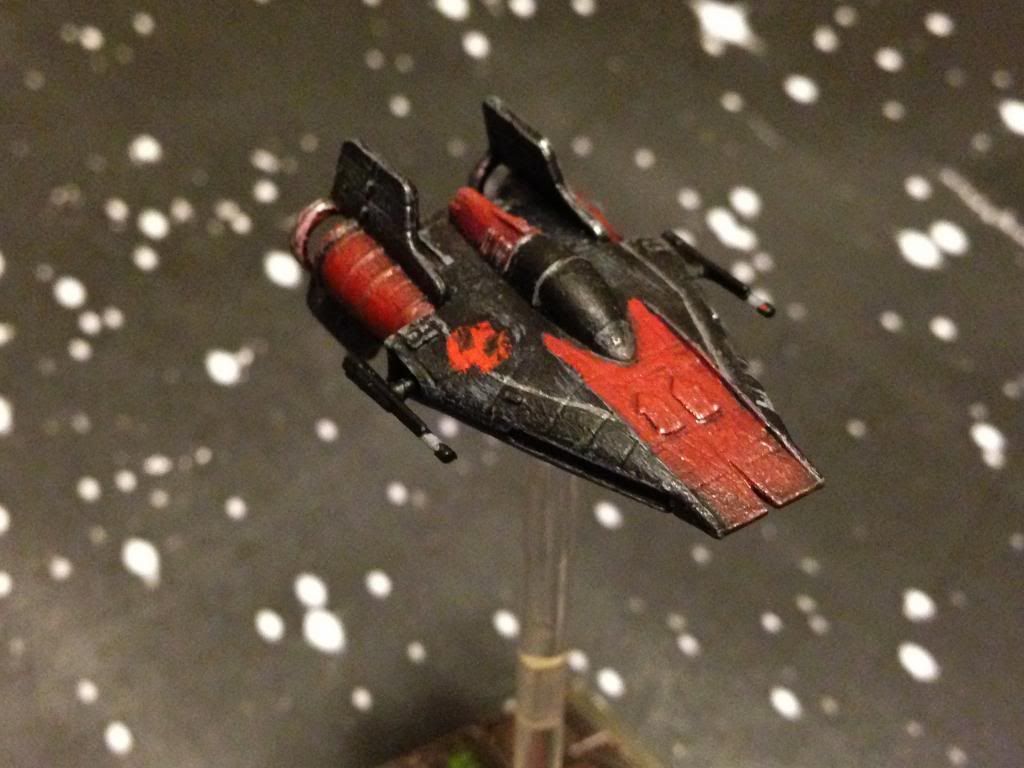 Edited by LegionThree, 11 February 2014 - 04:27 PM.