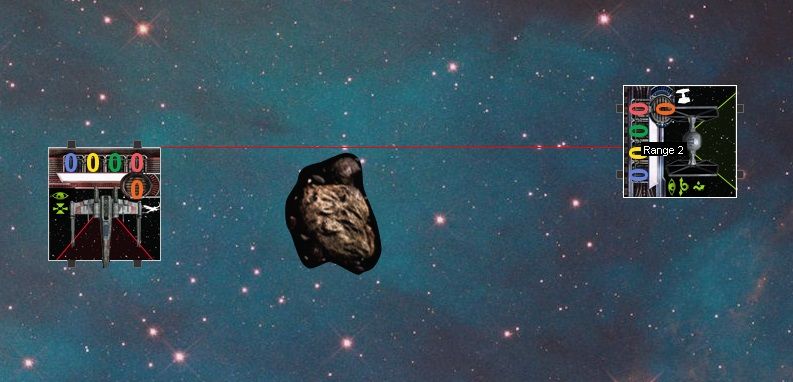 In the above picture is a fairly common situation that comes up on Vassal.
The ships are usually set up perfectly with no slight rotation in either direction.. which results in ships having parallel sides sometimes. Thus when trying to determine whether a shot is going through an asteroid or not, there will be many different lines.. some will go through the rock, and some won't.
In the above example almost 95% of the parallel is covered.. yet not all.
My opponent said this situation was already talked about and that the attacker gets to choose any line that doesn't cross the rock.. which sounded weird to me in the above case.
What's the correct call?