Hello
I was fortunate to takes notes and pictures of a semi-casual game at my local gaming store and both players were kind enough to let me share it with everyone:
Note: you should be able to click on each image for a slightly larger version or zoom in on your browser (CTRL + for PC). Enjoy!
List overview and tricks:
Empire:
Swarm tactics allows the shuttle to fire before Vessery, netting a TL (target lock) using the fire control system which can then be used by Vessery in the same shooting phase.
Rebels:
Each and every ship can cause stress and/or ionize.
Hobbie can use R3-A2 to cause stress to any ship which he will then clear using his own or Dutch's target lock.
The B-Wing is capable of causing stress and ionization at the same time.
The Flechette Torpedo makes any Y-Wing dangerous at range 3 on the initial pass.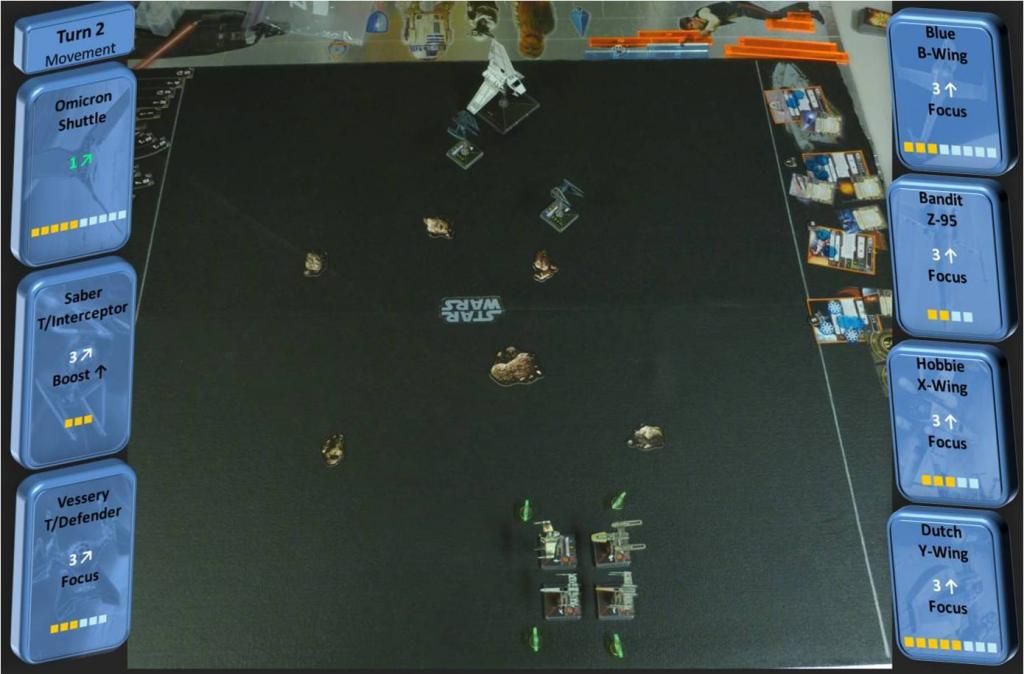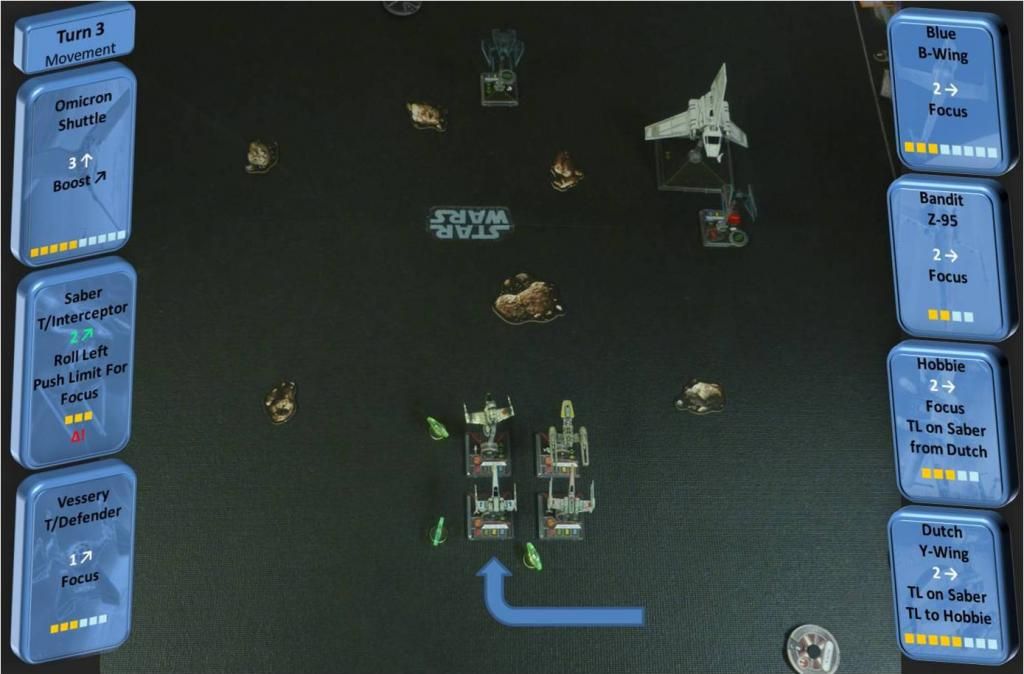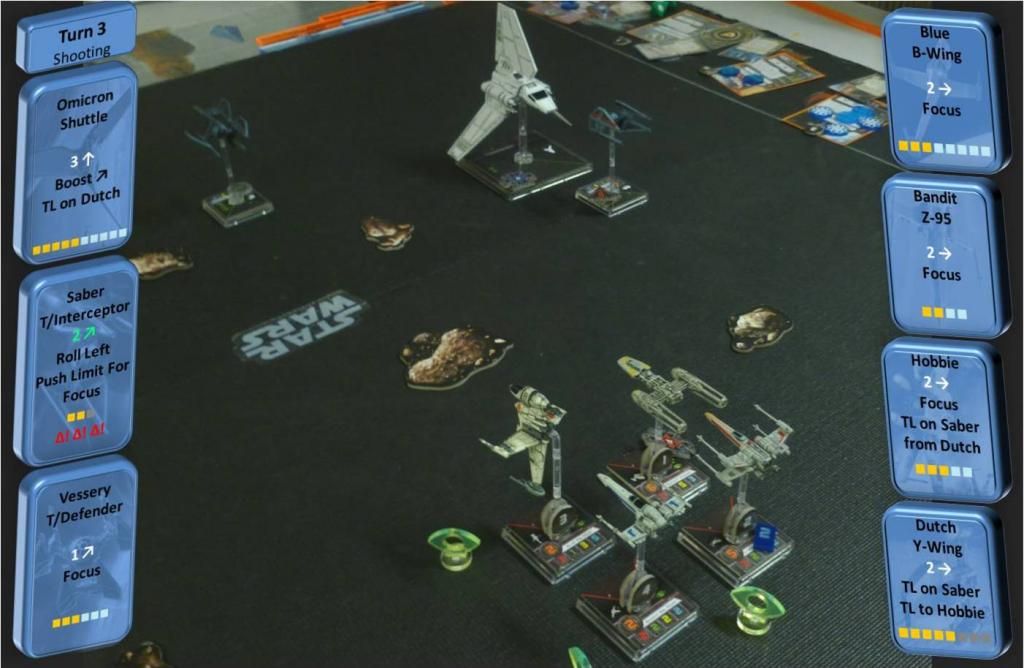 A lot happens in the Turn 3 shooting phase! Dutch fires his Flechette Torpedoes and completed misses the Tie Interceptor but still gives it a stress token on top of it's push the limit stress (munition failsafe would have been nice here). Hobbie then fires at the same Tie interceptor, uses R3 to give the T/I and himself a stress but then uses the target lock from Dutch to clear that stress. The poor Tie Interceptor now has 1 damage from Hobbie, but more importantly 3 stress tokens! A push-the-limit Tie Interceptor that won't be able to take a single action for the next 3 turns!
Here there rebel player has a very tough choice, continue to mount pressure on the empire and get the ion+stress synergy to start working or dodge the giant asteroid. In his place I think I would have also opted to keep formation while the initial pass is completed. On the Empire side, a really tough choice is made on what to do with the T/I. Have it go out in a blaze of glory or have it circle the battlefield for 3 turns in the hopes of clearing it's stress before the fight is over!?
In a brilliant use of Swarm Tactics, the shuttle fires first in order to allow for Vessery's skill to activate. In return the rebels dish out moer stress and ionization than I have ever seen! Welcome the Wave 4 synergetic rebels!
Turn 6 continued in the next post...