There's a lot of speculation on the forums about what the Imperial Huge ships could be or should be, but even before I started reading about all that I had in mind that the CR90 would be released with both Rebel Pilots and Imperial Pilots. It would have been a lot simpler to do and though I'm disappointed that we didn't get that option I am still hopeful for some good Imperial Huge ships.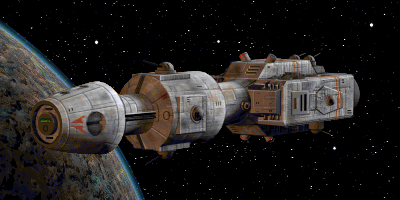 Better picture:



Having said that I don't think you need to be a sculptor or modeler to have an Imperial Huge ship if you've acquired a CR90 miniature. What I'm planning to do is make an Imperial version of the Rebel CR90 fore and aft cards, but not carbon copies where the difference is only the grey color.

So I'm looking for ideas that might make it interesting to use an Imperial CR90 or the Rebel CR90 miniature as a proxy for a DP20 for example. That way you can battle a corvette size ship using a rebel squad, in a two fraction battle. I'm leaning towards the DP20 and will probably add missile slots, and the overall cost may change. Any ideas?

Looking at the potential crew, for some inspiration.

Edited by gabe69velasquez, 25 July 2014 - 04:46 AM.