We may have seen this thread before, but a discussion in another topic got me curious: How do you store your dice?
My wife has been making some pretty awesome Star Wars dice bags for me to store mine in.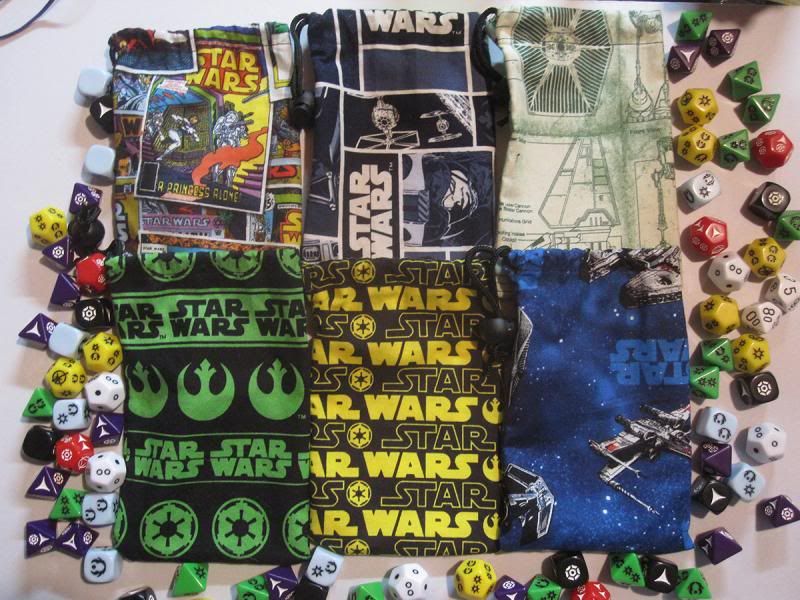 Each one holds about five sets of Star Wars dice. Sealed up with three sets inside, they look like this:
I've also seen some people store their dice in an old Millennium Falcon watch case from the 1990's. Here's mine, though I've never actually used it for dice:
So what about the rest of you? How do you store your dice? Do you use the classic Crown Royal bag, or something more creative and unique? Pictures are welcome!